344 Inverter Double Pulse/ Double Torch 270 amp – 3-phase Mig
Ideal for fabrication shops, and body shops doing structural repairs on today's cars. Built-in welding programs makes it quick and easy to set up the welder for aluminum repairs as well as mig brazing of galvanized steel panels
Three important specific functions dedicated for optimal aluminum welding (3 levels, Automatic Hot Start, Automatic Crater Filler)
Steel, Stainless Steel and  Mig brazing  metals using the heavy duty mig gun art:1242  ( sold separately)
Aluminum welding without wire feed hang ups with the Push-Pull Gun art. 2003 Mig Brazing for Galvanized steel ( sold separately)
Easy set-up with 75   preset welding programs.
Step-less electronic controls
Easy to read LCD display
Download program updates to keep your welder current to the newest welding programs.
OEM Approved
Uses optional heavy duty torch art 1242 and/or Push-Pull Gun art 2003
 Highest quality MADE IN ITALY
>20-270 AMPS  220 / 480V volt 3 –phase 50/60 Hz
>Output power 270 amps @20% duty cycle, 180 amp @100% duty cycle.
>Weight 167 lbs mounted on heavy duty wheels & casters. Dimensions: 23W x 37 L x 39H
>Wire capacity:.8-.9-1.0-1.2  Aluminum  / .6 .8 .9  1.0  1.2 steel     .8 .9  1.0  1.2 Stainless Steel  .8  .9 1.0 SilBrz          Up to  11 lbs reels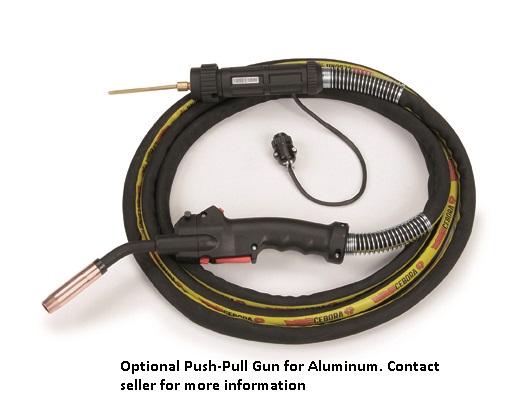 ART 1242  Heavy Duty Mig Torch 280 amps , 9 ft, steel liner, ergonomic handle and quick euro connect.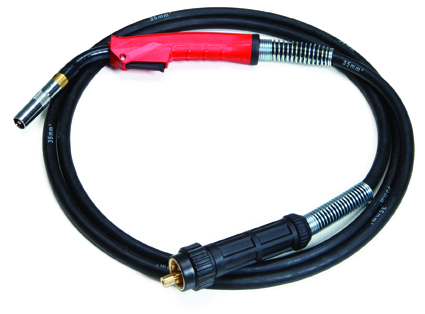 ART:2003 PUSH- PULL gun for Aluminum Welding
Wire feed motor built into hand grip, No bulky spool-gun.
• Control the Amps up or down from the handle. On the fly.
• Feeds all solid wires with diameter of 0.6, 0.8 and 1.0.
• Especially suited for aluminum welding.
322 Display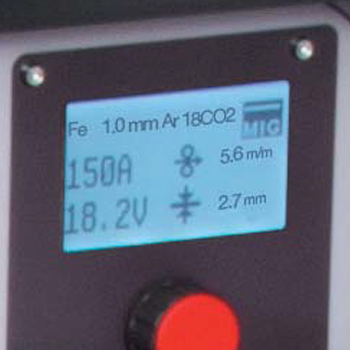 Art-1242 Heavy duty torch for 322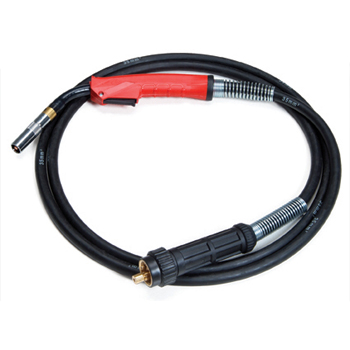 Art-2003 push pull torch for 322