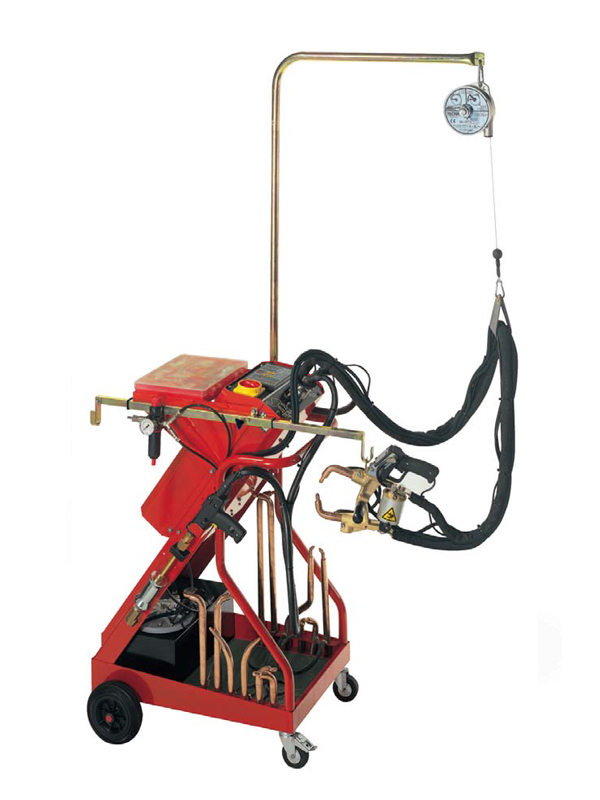 3450 TECNA Resistance Spot Welder
The 3450 is a single phase, 220 volt, resistance spot welder. Its 8000 amps of power at the electrode and 370 lbs of pressure allows for welding of mild steel. This welder is not capable of welding high strength steels.
Comes equipped with a single sided gun for dent pulling and welding hard to reach areas.
This machine is digitally controlled. Water-cooled arms and electrodes.
 INCLUDED:
Long reach, narrow access, wheel house and standard arms.
Accessory kit # 7539 with studs, nails, and screws, item for stitch welding, triangle washers, rivets, washers, shrinking and pulling attachments.
Slide hammer and ground cable.
Pull bar with claw as pictured is not available.
OPTIONAL:
Tight access arms
Wheel house arms 107mm
Manual C-gun$3696 for easier access in tight areas.