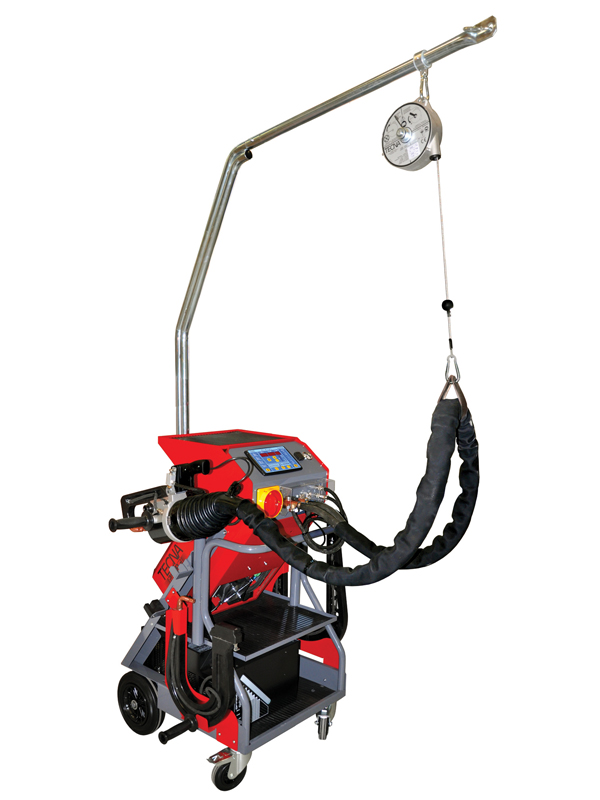 TECNA Inverter Resistance Spot Welder
Inverter technology with familiar easy to use analog dial. This 9000 amp welder, 3-phase machine is suitable for structural welds.
Single Sided gun is included to weld inside trunks as well as for dent pulling.
Maximum amp draw of 60 at 208 volt, and 50 at 230 volt.
Completely water cooled including power supply, cables, arms and electrodes.
Comes with:
• Pneumatic x-gun #8677
• Single side Multi-function gun with ground cable and clamp
• Side hammer
• Accessory Kit containing studs, nails, and screws.
• East stitch weld item #7645
• Triangle washers #7676
• Rivets, washers, shrinking and pulling attachments.
• Narrow access arms, long reach arms, wheel house arms, and standard arms
• Suspension arm with balancer
• Weight 350 lbs

Options:
• Tight access arms
• Wheel house arms 107mm
• Manual C-gun #3696 for easier access in tight areas.
Tecna 8677 smart gun for 3650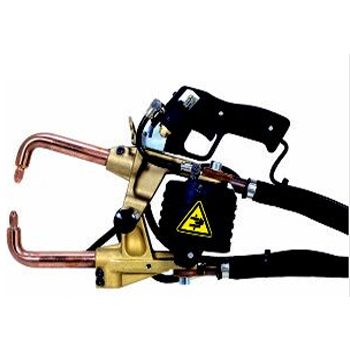 Tecna Balancer & Suspension Arm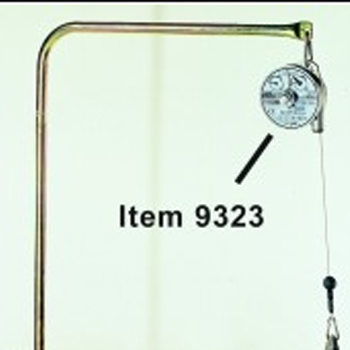 Tecna Single side gun & clamp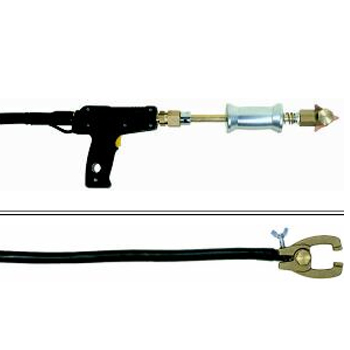 Optional: PNUEMATIC C-GUN #8669 WITH ARMS
The C-gun #8669 is an optional accessory upgrade for the TECNA 3650. The C-gun has 990 lbs. of squeeze pressure at the electrode allowing the 3650 to weld Boron steel and other Ultra High Strength Steels.

*If your shop is investing in a new resistance spot welder to weld Ultra -High strength steels we strongly recommend the Model 3650E or 3664 Smart-Plus. These are technologically advanced welders with many features including the ability to weld Ultra-High strength steels like Boron, and the capability for fully automatic welding without operator input.